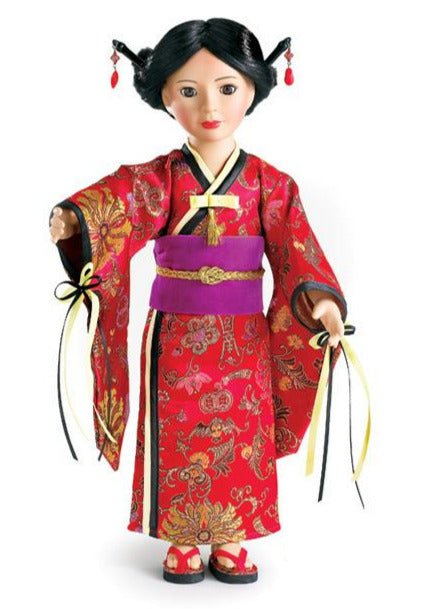 Japanese Dolls Kimono
Akai Hime turned to her mirror and adjusted her kimono. The gorgeous red brocade gleamed in the sun, its patterns of blue and gold catching the light like darting fish. A deep blue velvet obi, trimmed with gold braid, cinched her waist. Upon her feet were sandals perfectly matched to the red of her kimono.

A0002 - Akai Hime Outfit
Includes: Red brocade kimono, obi sash, sandals, hair sticks 

Does Not fit American Girl dolls.