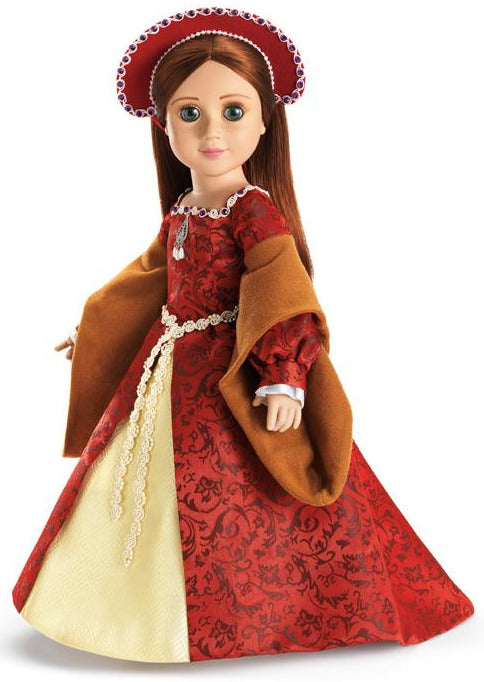 Anne Boleyn Doll Clothes
Tudor period doll dress made in red floral print jacquard satin, with brown over sleeves and yellow brocade underskirt. 
Comes with French Hood decorated with purple rhinestones. 
Historical doll costume to collect or to play with. 

ERIN03 ~ Anne Boleyn Dolls Outfit
Includes: Dress and French Hood 

~ Fits 18" Slim Body dolls like Carpatina Dolls and Magic Attic
~ Carpatina original design. 
This outfit also comes in the size for American Girl dolls